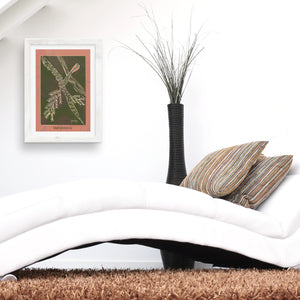 Wandering Ravenous Soul
---
Rainforest Utopia 22
"One morning soon after we moved to Bukit Timah, there was a cacophony of monkey screams. Dog and I ran to the balcony to see what was happening.  
The long-tailed macaques were calling code red from the trees just outside and my dog was quick to join them. It took a while, but I followed the direction of their gaze and saw an enormous bright green snake curling its way towards them through the green trees.  
This piece is a nod of respect to the climbing and camouflage skills of that and all the other tree snakes I fail to see each morning as I gaze at the view."